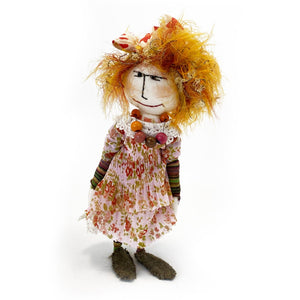 e-pattern
Lucky Lucy
Regular price
$0.00
$0.00
Unit price
per
Here's a 'little something' to do to fill in some of time or just want to have a bit of fun. Little Lucy is about 8 inches tall (20cm) and is an easy project to complete – and she's free!
Have a good day…………or not!
Lucky Lucy is NORMAL ! She doesn't pretend every day is perfect .
On the down times she takes one hour at a time, on great days she flies, sparkling with the birds and in between days she is mirthful, contented and easygoing.
Lucky Lucy !
---